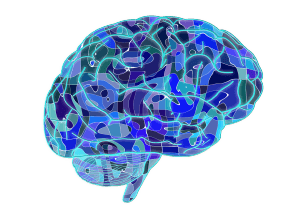 This summer we are diving back into an intense healing protocol for my daughter, 11, who has a brain injury.  After doing the intense GAPS protocol when she was a toddler and preschooler, I had to take a few years off to calm family life down again.
As you know, we have eaten mostly grain-free at this time, but I've kept pretty much the same supplements for her (see what she's taken for the last few years here).
The kids are older, actually helping out around the house, and are consistently sleeping through the night. I have some time to play with healing protocols right now.  As always I'm motivated to help my daughter, and my entire family, as much as I can.
This is long, so I've provided page jumps so that you can skip around.
Overwhelmed?
If you're overwhelmed, click here and I'll email you a one-page checklist for the 20% of changes that I've found make 80% of the difference in nearly everyone.
Heal Your Body, Heal Your Brain
How does autism relate to TBI? What is brain injury?
How does TBI relate to PTSD?
The brain is plastic
The positive feedback loop, and why progress snowballs
Keto for brain health
The inflammation-brain function connection
The microbiome-brain function connection
The metabolism-brain function connection
The hormone-brain function connection
The toxin-brain function connection
Amino acids for brain health
Cholesterol, hormones, and your brain
The sleep-brain connection
The Emotion connection
Read more: healthhomeandhappiness.com